With movie theaters, concert halls, music clubs, restaurants, and bars closed by COVID-19, and even Bill Gates admitting that his entertainment option of choice these days is watching Netflix, binge watching of streaming media has gone through the roof in 2020/21.
Last week, in a fit of Covid-induced cleaning freakiness, I dug through one of my storage closets and ran across a stack of dusty old DVD boxes: the complete seasons of The West Wing, Northern Exposure, The Sopranos, News Radio, 24, Earth: Final Conflict and other shows and Christmas gifts from a distant past. Problem is, my DVD player is with my VHS player, which is with my cassette player, which is with my vinyl record player: in storage somewhere.
I've always been a binge viewer, a binge listener and a binge reader. I like immersing myself in one thing at a time, getting sucked into a foreign world for an extended period and making myself a part of it, like a SAG extra without a speaking role. Last year I dropped my FiOS cable TV contract. It turned out that I hadn't watched more than a couple of hours of cable since 2016. Now it's mostly commercial-free cloud media services like Netflix, Hulu, Vudu, Prime Video, Spotify and Youtube. They don't pile up crap in the back of my closets and, major bonus, I got rid of FiOS' unnecessarily complex F-16 cockpit of a remote.
My binge watching began while I had a lingering flu back in 20-something. I'd just signed up for Netflix Streaming and was looking for a show I could just auto-play for hours, where I wouldn't be bothered every 30 minutes with having to lift my pounding head to make a decision. That was when I discovered the American edition of The Office. Its nine seasons carried me through to wellness. It remains one of my favorite series . When NBC announced that it was clawing back The Office from Netflix for its new Peacock streaming service in January, there was never a question that I wouldn't purchase all nine seasons on Vudu.
Unfortunately this Covid lockdown has lasted quite a bit longer than a seasonal flu so I pretty much exhausted everything I wanted to see on Netflix, Prime Video and Hulu by April 2020. What now? I could have started reading again but…
That's when I took a deep dive on Youtube and discovered lots of buried gold; self-produced reality series that you'd never find on commercial media but which were so unique that they fascinated me. Since then, Youtube has become my binge dealer-of-choice.  Here are some of the channels I like.
Number 1 on my list is Itchy Boots. Itchy Boots is about a fearless female Dutch motorcyclist, Noraly Schumacher, on a solo adventure tour of the world.  She's an attractive, multilingual and thoroughly engaging commentator (and a PhD candidate in Geology) who literally lives on her motorcycle, traveling to exotic places, often on roads that would be challenging for a bulldozer.
The first season, "Adventures With Basanti", is about her one-year ride from India through southeast Asia and then on to Oman and up through Iran, the stans, the Afghan border and finally returning to Utrecht, Netherlands via a southern route. The early episodes were a little shaky production-wise while she got a handle on audio and video editing but by the time she hit Thailand in Episode 24 she was on her way to knocking off Discovery Channel-worthy content, complete with a drone. She recently completed Season 5, a solo, backroads motorcycle tour of southern Africa, even competing in the grueling Kalahari Rally. She's an awesome lady and nearly 900,000 subscribers agree with me.
As I was recovering at Hospital for Special Surgery from the lingering issue with my own eight year-old motorcycle adventure, I binge-watched her on my iPad every day, all day. Season 2, "Patagonia to Alaska" was a page turner. Her trip was stopped short by Covid lockdown in Peru, which was a fascinating story itself. I can't recommend this series more highly for motorcyclists or for those who just love traveling, foreign culture and great backroads scenery. I just hope she's vaccinated.
Other recommended adventure motorcycling channels: Roads Up, Got2Go
My second most-watched Youtube channel is by Andrew Camarata. It's hard to pigeonhole this one. Andrew is what I guess one would have called a Renaissance Man back in the 90s. He's a professional landscaper/builder in Saugerties, NY. He built his own all-steel castle/home on an isolated mountain using old shipping containers, lots of new steel and his own two hands. He's an expert mechanic, expert welder, expert road builder and site excavator, he loves ATVs and waverunners and dogs. He collects junk and fixes it so he's got a large collection of heavy old machinery rescued from the scrap heap which he thrashes without mercy. Andrew's self-effacing, dead pan delivery, especially when things go wrong, is both funny and endearing. He's interesting enough to have one million subscribers to his channel, which makes him the Justin Bieber of all these channels. It's mostly about Andrew's can-do enthusiasm for tasks that would send most of us, even many professionals, running.
Other recommended similar channels: None. Andrew is one of a kind.
Third is Premiere 1 Driver about a former Air Force F16 pilot who travels the country for business in his own corporate jet, a Beechcraft Premiere. Yeah, there's quite a bit of wealthy white privilege here but Greg takes his flying seriously and gives you a right-seat view of the trip from pre-flight to landing. He's methodical, professional, easy-going and makes flying at his level seem as easy as a drive to the store.
He occasionally meets up with other Youtube pilots for special events like Oshkosh. As a gearhead and one-time student pilot, I find it interesting.
Other recommended cockpit-view flying channels: steveo1kinevo, CitationMax, Corporate Pilot Life
The next two are a tie: Dirt Perfect, an independent GC from a small town in Indiana, and letsdig18, a landscaper from North Carolina. I've learned a lot from watching both of them, including that rural folks love their ponds and they all require heavy maintenance. Dirt Perfect has a cast of diverse and likeable characters who almost seem professionally cast in their roles.
My NYC friends think I'm weird for watching these channels. So do I in fact. I don't know why I'm addicted to them because I've never operated a piece of heavy machinery in my life. Maybe it's because the videos take place in the outside world while I'm cooped up in a house in the city so they're vicariously therapeutic. Or maybe it's because the channels' stars are both engaging personalities who talk you through what they're doing with an "Aw, shucks" demeanor. Or maybe I just need this lockdown to be over before I start watching The Ant Channel.
Other recommended excavator and construction channels: iDigIt4, Dirt Boss, Jesse Muller, Hedblum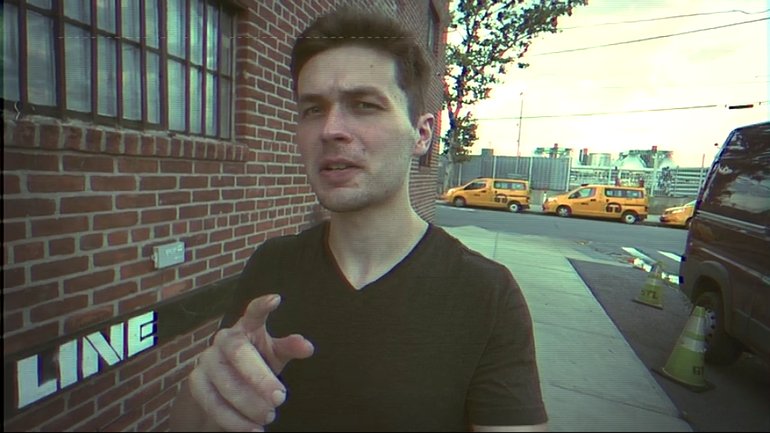 I'm a former professional musician so, naturally, I have some musician channels I frequent, including one by a fellow bass player and fellow Berklee College of Music grad, Adam Neely.  Adam's deep dives on music are so skilled that he makes me wonder if I slept through music school. His recent analysis of Lady Gaga's rendition of the Star Spangled Banner at President Biden's inauguration was stunning in its detail and historical footnotes and was especially impressive in that he released the video less than 24 hours later. His long and well-produced video, The Girl From Ipanema is a far weirder song than you thought, blew me away with his amazing command of contemporary musicology and history.
Other recommended music analysis channels: Rick Beato, Charles Cornell
My final selection is a playlist of my own, "Chill Train Videos". One night I was suffering from insomnia and started surfing Youtube. I clicked on a suggested video, which was a driver's view of a train ride in the Austrian Alps. It was so hypnotic that I was asleep in five minutes. Moreover it was so long that when I woke again about an hour later the video was still playing and it knocked me out again. I shared it with a few friends, who shared it with a few of their friends and I learned that there was actually a select fan base for driver's view videos. So I created a list.
Since then I've built a fairly large playlist of these videos, everything from cog railways in Switzerland to the snowy fjords of Norway to the NYC A train to the wonderfully quaint Lisbon 28 tram, which I've ridden many times and beats any ride in Disneyworld.
Then there's the Russian couple raising a friggin' mountain lion in their home like a house cat (or a very large and potentially deadly dog), but I'll let you discover for yourself the bizarre thread of Youtube channels that led me to. Suffice to say, if you think your Maine Coon kitty is big, it's got nothing on the Russians.